ELMLAB, a local research and development (R&D) company specialising in connectivity technology, has recently signed a memorandum of understanding (MoU) with REKA, an R&D company specialising in automation in a bid to form a coalition to lead the development of connectivity technology for autonomous vehicles.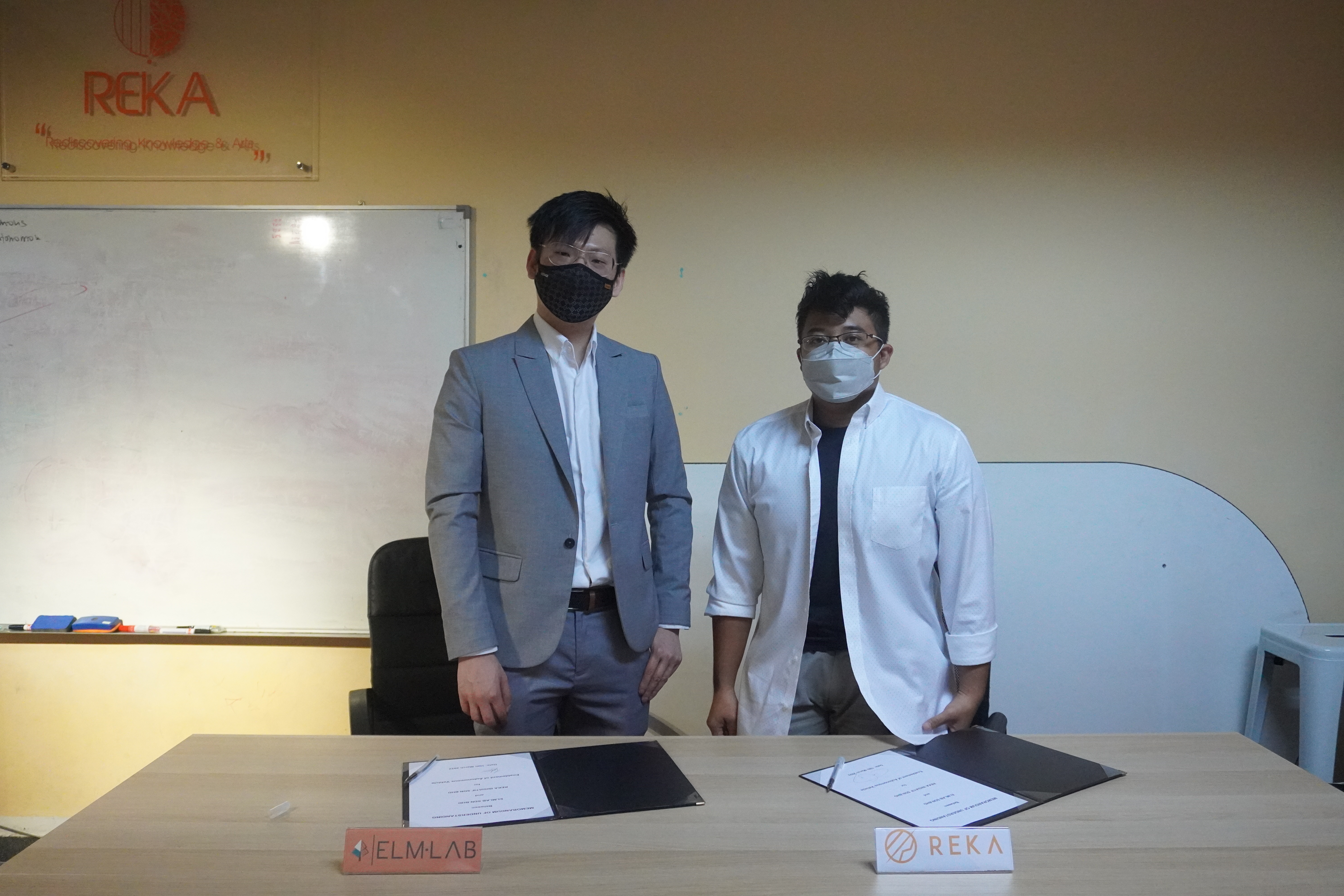 Choo Tzer Maan from ELMLAB (left); Haziq Faris from REKA (right)
Through this partnership, ELMLAB claimed to be able to accelerate the development of self-driving technology in the market integrating the technology into self-driving systems and various other functionalities.
This year, both parties will be working together to realise smarter and safer driving in Malaysia through collaborative R&D, the company said in a statement.
As part of the partnership, ELMLAB said it will design and develop the foundation of the connectivity technology while REKA will design technologies to enable self-driving features on any vehicle. 
It will then be distributed for use in autonomous vehicles, starting with Reka's self-driving vehicles, as per the terms of the MoU, ELMLAB said.
Choo Tzer Maan, director of ELMLAB said through this collaboration, Malaysians will have access to advanced digital tools which can result in a more convenient and safer way of living. 
"Starting with the implementation of our technology in Malaysia's automotive market, we hope to extend the use of the connectivity technology to transportation agencies and road development corporations to enjoy a safer driving experience," he said.
According to ELMLAB, connectivity technology will enable tele-operation of autonomous vehicles which will improve road safety and timely arrivals. 
Tele-operation allows autonomous vehicles to be controlled remotely through manual analysis of collected data from its surroundings such as traffic conditions and surrounding hazard, it said. 
The technology can then help improve the infrastructure of the tech ecosystem as a whole to support the running of similar applications that revolve around the use of data, the company claimed.
Future uses of this connectivity technology include implementation in security systems and in household robots, it added.
Haziq Faris, chief executive officer of REKA, said this joint effort between the two companies will bring valuable industry insights to further refine the commercialisation process of autonomous technology in the local region. 
"The world is rapidly adopting autonomous driving systems especially within smart cities and we are striving to reduce the digital gap by localising technology.
"These efforts will not only ensure an accelerated progress of local adoption of technology but also highlights the significant impact of research and development through collaboration," he said.
This technology will be made readily available to operate soundly in both 4G and 5G ecosystems, ELMLAB said.
In turn, it will contribute to the local tech supply chain and lay the foundation for innovators to work with local tech manufacturers, the company said.
With the underlying ecosystem, ELMLAB and REKA said they will cooperate to build a standard web 3.0 through blockchain technology as a framework for a transparent supply chain management on e-mobility.